Les Bleus: Why France Will Dominate For Years To Come
The world champions currently possess a rich amount of talent within their ranks with multiple stars in their first squad. Kylian Mbappé and Paul Pogba are just a few that you may have heard of.
Today, we are going to take a look at why France can dominate international football for the next decade with potential world-class quality coming from the many footballing academies in France together with the international youth squads, and how this can be translated into long-term success.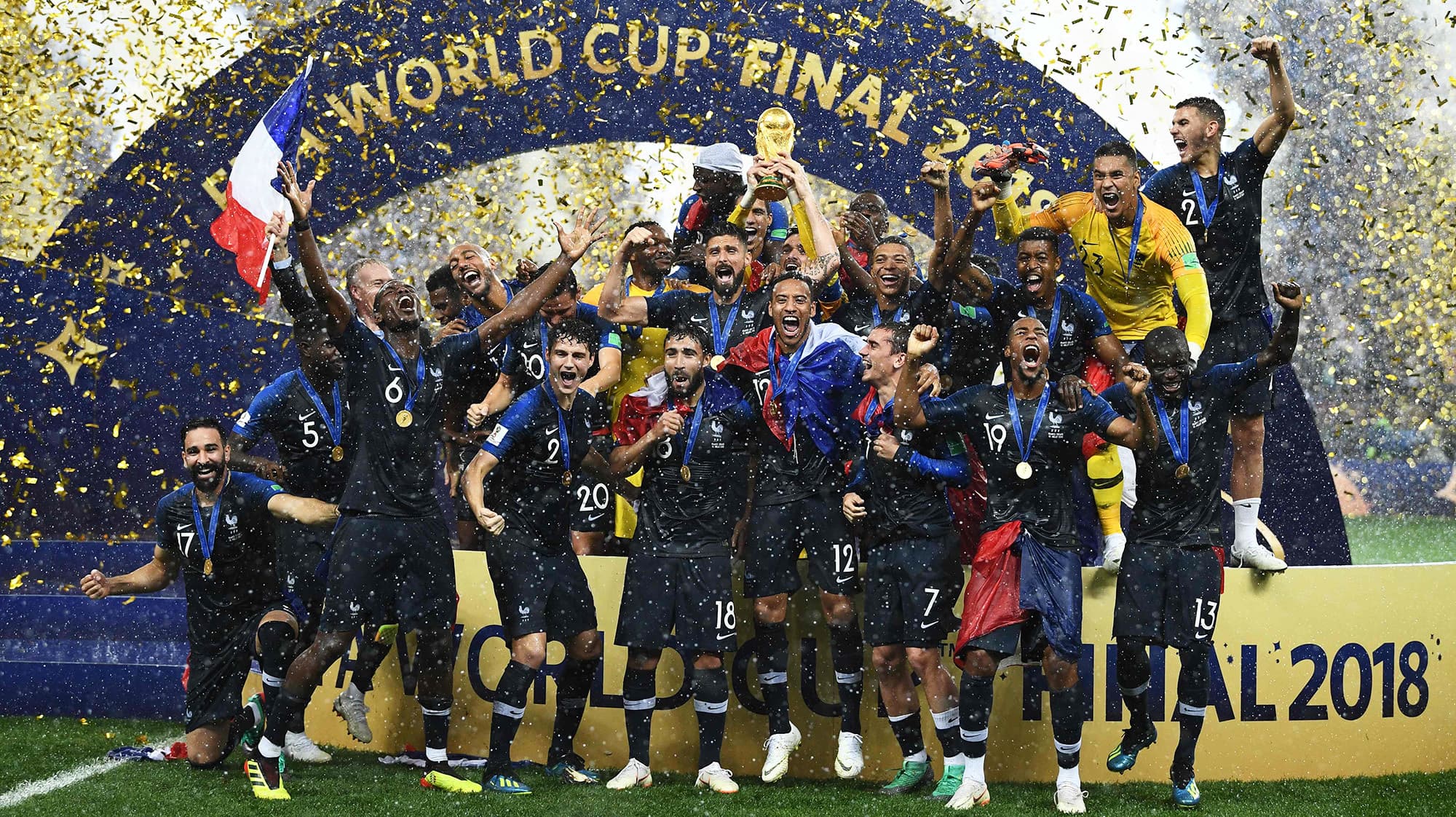 The French have very strong footballing academies which seem to be able to churn out talent for fun. FC Lorient and Stade Rennais are two examples of world-class institutions in France that have contributed to the makeup of the current French youth setups. Matteo Guendouzi and Alexis Claude-Maurice are two players who have gone through the club based in North-West of France and have since moved on to Arsenal and OGC Nice respectively in the last two years, both are projected to be in and amongst the best around in the coming years.
Stade Rennais are one of the best at providing players for Les Blues. This season The Red and Blacks have unravelled a gem in the 17-year-old box to box midfielder Eduardo Camavinga. Camavinga is a special talent who is very calm with the ball at his feet and also has a fine reading of the game for someone so young. The Rennes academy product will be a player that millions will see on their screens conducting play in the middle of the park with France in years to come. Linked to many big-name clubs, Camavinga also joins the long list of players who have passed through Rennes or have come through the academy, Ousmane Dembele, Ismilla Sarr and Yacine Brahimi are just a few names that you may be aware of.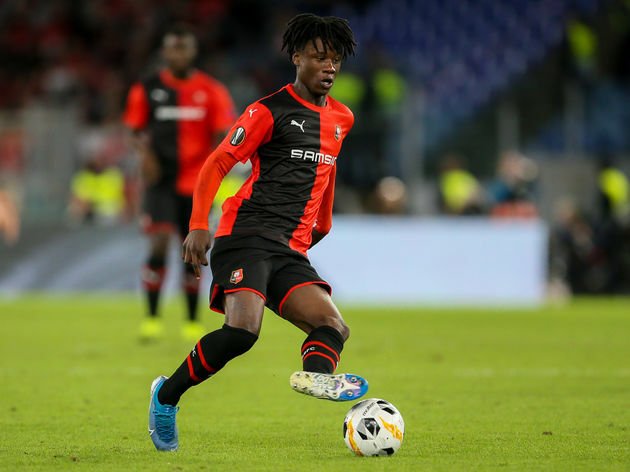 Ligue 1 is considered by many to be an inferior league in comparison to the Premier League and La Liga. The pinnacle of French football can use these comparisons to their advantage. Producing players has always been a strength, especially for the top two French divisions, often letting players make mistakes and improve. The lack of talk surrounding the league allows players to thrive and lets youngsters play with less pressure on their backs, therefore, giving the youth space to improve. This is beneficial for sides who have younger French players in their core like Lille for example. Mike Maignan, Boubakary Soumaré, Jonathan Ikoné and Jonathan Bamba have all shown immense quality under Cristophe Galtier for the last two years now. Under the tutelage of a manager with such quality, the youngsters from Lille can only enhance France's chances of dominating world football on the international stage.
The UEFA U21 Euros took place between June and July 2019 where France were beaten by four goals to one by eventual winners Spain in the semi-finals. The result may not look too handsome but they played well below par which is easy to tell if you were to take a look at the team. Marcus Thuram who started on the bench that day is Borussia Mönchengladbach's joint-top scorer in his debut season with 8 goals. Houssem Aouor is only 21 years of age but already has amassed 97 appearances for Lyon and is amongst the six most valuable players who currently play in Ligue 1. Dayot Upamecano has quickly progressed into one of Europe's best centre backs during his time with RB Leipzig, often being monitored by many of Europe's elite – which is not a surprise with the number of mature performances that the 21-year-old has produced in the Bundesliga this year. Approximately valued at £366 million, France are the highest-valued international side in world football at the Under-21 level, adding more expectation if there already isn't enough.
The French have always had copious amounts of swagger, displayed by the legends of yesterday and the stars of today, from Zidane in '98 to Pogba in '18 and Trezeguet in between. France always tends to have star-studded squads and this trend certainly does not seem like it will be stopping anytime soon. The manager of the number-one-ranked nation, Didier Deschamps, is doing a stellar job with his team, reaching two finals in the last four years. A mixture of youth and experience will only give the 103 times capped Frenchman more options to work with, only increasing the odds of Les Blues winning The Euros and World Cups that slowly approach us.